Easy Points Accumulation
up to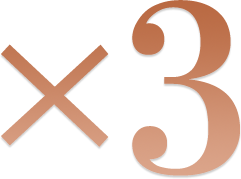 Earn maximum of KTC FOREVER REWARDS X3 points 
for every spending in dining, shopping, travel, and foreign currency categories
Earn Point for Every Purchase

Unlimited point accumulation
unlimited point accumulation with no limit
for every purchase with credit card

No Expiration on Points
accumulating your points at ease
with no expiration date

Countless Options for Points Redemption
points can be redeemed for
shopping, dining, traveling
Beyond Other Privileges with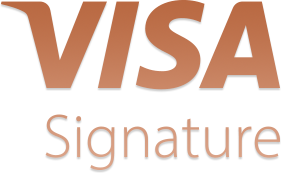 Exclusive Privileges Worldwide
Visa Luxury Hotel Collection
Special offers from over 900 leading hotels worldwide




Drive away with fabulous discounts and privileges from Hertz
10% discount when renting a self-drive car anywhere across the globe, with an additional offer of either a complimentary rental day for a standard car or an upgrade on your rental car, and receive free Hertz Gold Plus Rewards membership card.
 




Get the fastest checkout with Avis Preferred
Receive a maximum discount of 35% on Standard Rates
Receive a maximum discount of 30% on International Leisure Rates
And receive free Avis Preferred Membership card
Golf Club Privileges
50% Special discount on green fees for two persons per group at participating golf courses
• Thana City Golf & Sport Club • The Vintage Club • Windsor Park & Golf Club • Summit Windmill Golf Club • Green Valley Country Club • The Royal Gems Golf & Sports Club • Panya Indra Golf Club• Siam Country Club Pattaya • Banyan Golf Club Hua Hin
Privilege valid until 31th December 2018   |   T-off time : weekday - anytime, weekend - after 12.00 pm.  




Chic Outlet Shopping® 9 Branches
Enjoy the privileges of duty-free products and a maximum discount of 60% throughout the year with previous-season collections from world-class fashion designers and famous lifestyle brands at a maximum discount of 15% 



Airport Limousine /
Fast Track & Buggy Services
Offering Airport Limousine roundtrip transfer services to/from Suvarnabhumi Airport and fast track and buggy services at the international arrival terminal of Suvarnabhumi Airport
Exclusive Privileges

Airport Lounges
Complimentary Access to Royal Silk Lounge
2 times / year

International Travel Insurance
Maximum insurance coverage limit of 20,000,000 Baht

Discounts on Flight Tickets
5% discount on domestic flight tickets and 20% discount on travel insurance at KTC WORLD TRAVEL SERVICE

Personal Assistant Service
Offering personal assistant services at anytime


Get more,
Redeem more
Get 25,000 points to redeem privilege as below
Starbucks Gift Card with the value of 5,000 Baht when using 25,000 points to redeem.
For your greater privilege





Unlock Your Analog Lifestyle
Eliminate the traditional credit card swiping system and enjoy an unlimited shopping experience through your smart phone with KTC VISA and KTC MASTERCARD credit cards


Application Details
Qualifications

Primary Card

Minimum age of 20 years old
Minimum monthly salary of 50,000 Baht

Supplementary Card

15 – 80 years of age.
Applicants below 20 years of age must provide a consent letter from legal parents or authorized representatives, unless the applicant is a child of the primary cardmembers. A copy of house registration under the applicant's name is also required.
Attach copies of identification cards of both primary and supplementary cardmembers.
Required Documents

For individuals with regular earnings / office workers / government officers

A copy of valid Identification Card or
A copy of Government Employee Identification Card or a copy of Passport enclose with a copy of House Registration
Documentation for proof of income, such as salary certificate / salary slip / withholding tax certificate
Copies of the most recent 3-month bank statements, along with the front page of the bank account stating your name and account number

For entrepreneurs / freelancers

A copy of identification card 
Copies of the most recent 6-month bank statements, along with the front page of the bank account stating your name and account number
A copy of company or commercial registration certificate (if applicable)
A copy of the list of shareholders (if applicable)
Frequently Asked Questions (FAQ)
Will I receive X3 points on every purchase in the specified category?
When will I receive my points once I have made the credit card purchases in accordance with the terms and conditions?
When will I receive 25,000 special points once I have paid the credit card fee?
How long can I keep my 25,000 KTC FOREVER REWARDS points without point redemption?
Can I transfer my Rewards points to/from other credit cards?