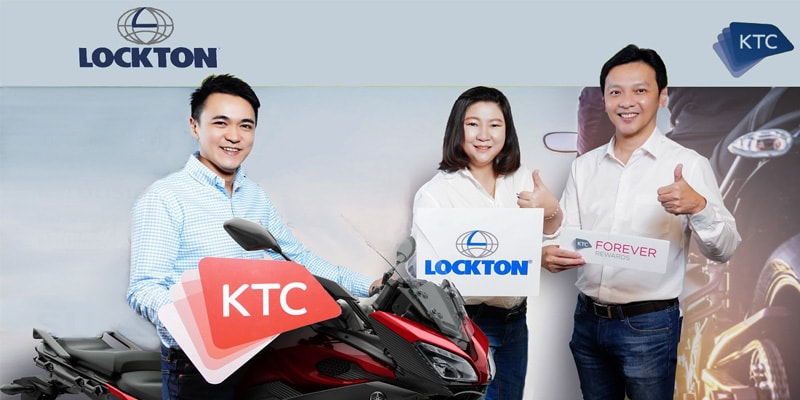 "KTC" or Krungthai Card Public Company Limited,by Mr. Suwat Tepprechasakul, Vice President - Credit Card Business, jointly with Ms. Ganogtrinn Itthiboonmee, Directorand Mr. WirayutDenlumpai,Senior Department Manager – Affinity and Personal Line Department, Lockton Wattana Insurance Brokers (Thailand) Company Limited, provide double special privileges for purchases of motorcycle and big bike insurances via telephone at 02 353 7117 and paying insurance premiums using KTC credit cards between October 15, 2018 and March 31, 2019, including:
Up to Bt. 300 discount off type 1, 2+ and 3+ motorcycle and big bike insurances.
Receive triple KTC FOREVER REWARDS points (only for type 1 insurance.)
For more information, please contact KTC PHONE 02 123 5000 or visit www.ktc.co.th/insurance, apply for a credit card at any "KTC TOUCH" branches or click link: http://bit.ly/2uPcS19.