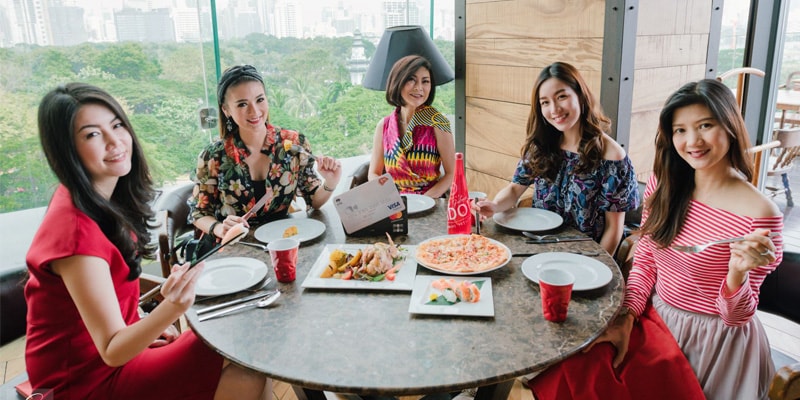 Ms. Prym Panyasereeporn (center), Vice President - Travel & Leisure (Hotel Marketing), "KTC" or Krungthai Card Public Company Limited, organizes "Kin Pak Tiew 2018" campaign for KTC credit card members to reside and dine inside hotels at exclusive prices:
Receive up to 70% discounts off up to 140 domestic and international hotel rooms from November 16, 2018 - March 31, 2019. Special!! The more you rest, the more worthwhile the value: receive a variety of special privileges, for instance, an additional night free, discounts, free food sets or free room upgrades for reservations of three hotels rooms or bookings for three days or more.
Receive up to 50% discount at 20 leading hotel restaurants from November 31, 2018 - December 31, 2018. Special!! Party as a group and receive special privileges including extra discounts or free meals instantly (only at participating restaurants).
For more information, please contact KTC World Travel 02 123 5050 and press 3 or visit www.ktcworld.co.th.