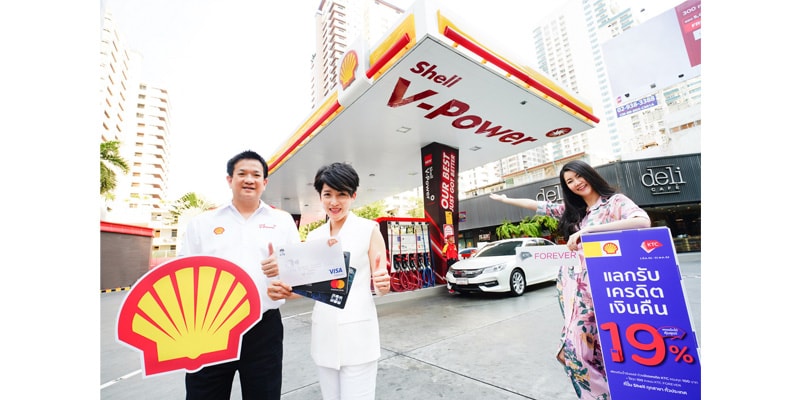 Mrs. Pranaya Nithananon, Vice President - Credit Card Business, "KTC" or Krungthai Card Public Company Limited, jointly with Mr. Kamon Kongsakulvatanasook, Vice Executive Director - Retail Business, Shell of Thailand Company Limited, go all out for members for worthwhileness. Members redeem for 19% cash back simply by making gas refills at all Shell gas stations across the country, pay for every Bt. 100 using KTC credit cards and redeem every 100 KTC FOREVER points (no restrictions of minimum value for redemption). Members register for the promotion simply via SMS by typing SH followed by a space and 16 credit card digits to 061 384 5000 from March 1, 2019 to May 31, 2019. Moreover, members use the installment payment with KTC card service with 0% interest for up to 3 months, simply by purchasing or changing engine oil worth Bt. 1,500 or more per sales slip using KTC credit cards at participating Shell Helix Oil Change+ and ProServe branches from
December 1, 2018 to December 31, 2019.
For more information, contact KTC PHONE 02 123 5000 or get updates on other KTC online promotions at www.ktc.co.th/. To register for a KTC credit card, click link: http://bit.ly/2uPcS19 or visit any "KTC TOUCH" branches.