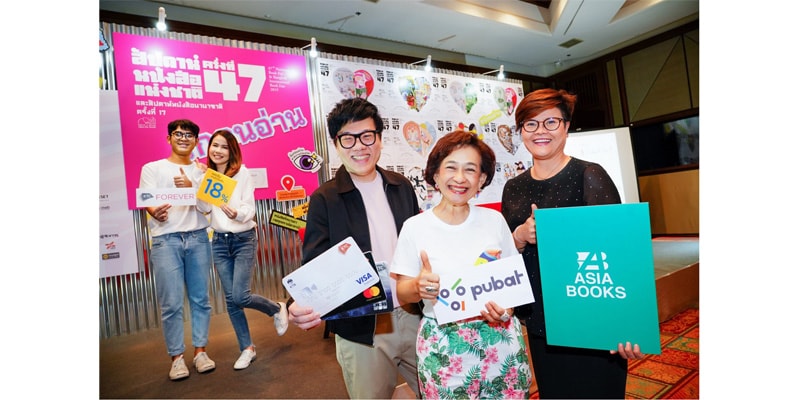 Mr. Terapoj Chokeanantang, Senior Vice President - Credit Card Business, "KTC" or Krungthai Card Public Company Limited, - in association with Ms. Suchada Sahasakul, President, The Publishers and Booksellers Association of Thailand, and Ms. Gesarin Anek, Vice President - Operation, Asia Books Company Limited. provide privileges to KTC cardmembers when they spend with KTC credit cards at "47th Thai National Book Fair" and "17th International Book Fair" at Queen Sirikit National Convention Center during 28 March 2019 – 8 April 2019. The privileges include getting 18% cash back (with point redemption) when spending every 500 Baht (total sales slips) and redeeming every 500 KTC FOREVER points and also enjoying 0.69% installment plan for 3 months with KTC when spending 3,000 Baht up per sales slip. The cardmembers can register for both privileges at KTC booth in the event.
Special deal ! KTC cardmembers get free discount coupon from Asia Books valued 200 Baht and up to 30% discount when spending on English books valued 1,500 up with free application for membership at Asia Books booth.
For more information, please contact KTC PHONE at 02 123 5000 or website www.ktc.co.th. To apply for KTC credit cards, please contact cardmember center at KTC Touch, any branch, or click the link http://bit.ly/2uPcS19.